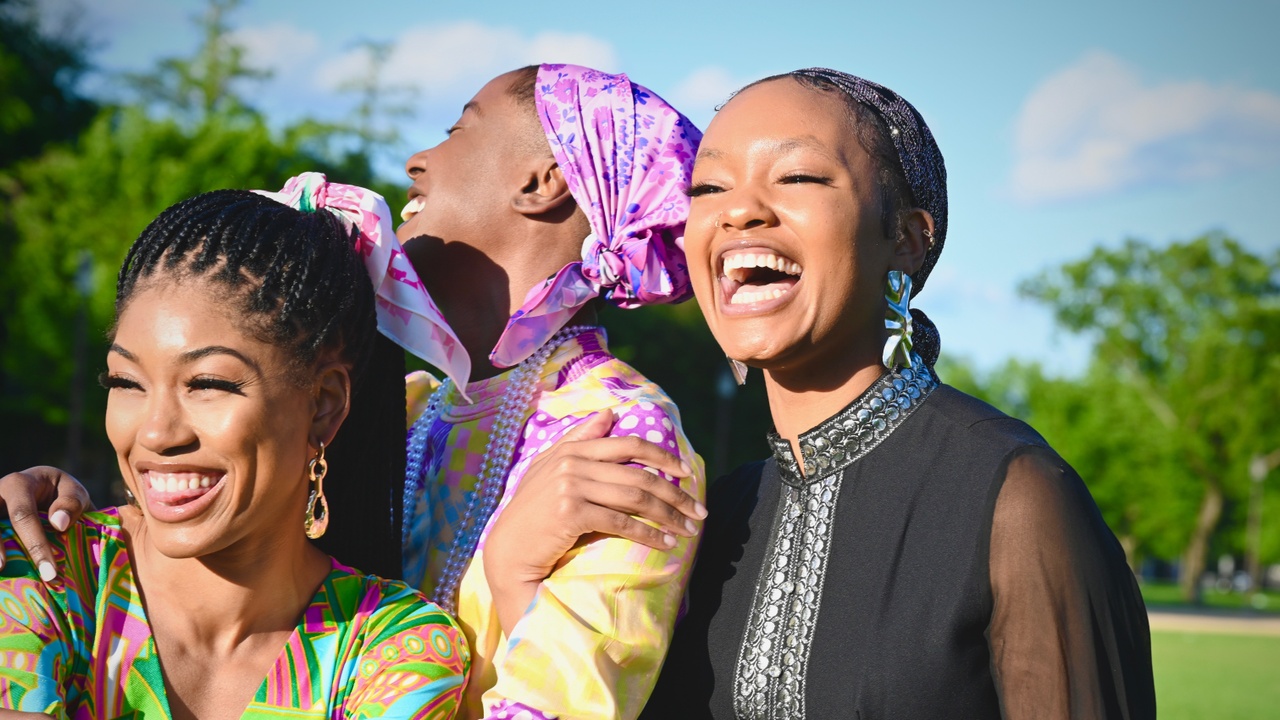 Friendship Reboots of the Best Kind
Apr 03, 2022
The past two years have been stressful, anxiety-inducing, strange, sad and intense. But for many, they've also been revelatory, freeing, comedic, wild and offered aha moments.
You all know what I mean, as it relates to family, friends, fitness, confidence, love and our lives in general. None of us has escaped the past two years without experiencing some kind of wake-up. Me included. No, not the 'Great Resignation' (which I don't buy into), more like a 'Life Reboot'. Ans no, not in every area of life, that would be kinda overwhelming. But rather small but significant areas of life. For me, one of those areas has been with my friends.
It's an unplanned friendship reboot. Since mid-2020 I've come to realize which friends would ACTUALLY walk through fire with me and for me. Those who truly have no judgment about me at my best and worst...and I LOVE that! "Friends" who I'd always wondered about as a ride or die showed their true colours during the heightened racial tensions of 2020 (and still), as it relates to physical distancing, care for loved ones, US politics and things like the panda and vaxing in general. To be clear, taking a position of any kind, owning it and standing tall is admirable and much respect
It's those who remained passive aggressively silent and often at the expense of loved ones around them and those who they had years of familiarity with that I'm not cool with. That b* simply doesn't fly with me. And it's those friends I've left out of my friend tribe moving forward.
My friendship reboot has come in the form of even longer lunches, dinners, coffee/tea chats, extended calls, trip planning to places near and far we used to say "one day" about. That "one day" is now. Oh and lemme tell ya, the hugs are longer, deeper and more meaningful now. It also includes checking in more often with a quick hello call or txt, surprise treats left at the door or in the mail. Because, really, the last two years has shown us that the time is now to enjoy what we have and those in our lives. Some other cool friendship reboot ideas I'm considering and taking as recos include:
Spa day...edit: MORE spa days then i/we already do
Summer/fall concerts (I've scored some fire tickets for the fall already and can't wait!)
Weekend hikes and tourist in our own city stuff (don't knock it till you try it...so fun!)
The Toronto Zoo...nope it's not just for the kiddies
Did someone say wine tour? I did!
The driving range or similar, whatever you all like.
...and take note these are not intended for the ladies, both guys and gals can try these recos out.
You get the idea. Some stellar, low maintenance ways to really chill, connect and reboot friendships with those truly in your ride or die tribe. I prefer not to wax thick on the concept, but our lives globally since March 2020 has shifted in ways no one could have imagined. So I say it's time to practice some self-care, kindness and good vibes in the form of friendship TLC. And if you're looking for a new member of your tribe, count me in!
Level up your health to level up your life! Welcome to the 90 Day HIH Coaching Program
Welcome to the Healthy is Hot Coaching Program.
This is a holistic health coaching program designed by Healthy is Hot founder and certified Health & Life Coach Chloe Wilde to help ambitious, driven and goal-oriented powerhouse women, re-prioritize their health.
The Healthy is Hot coaching program will help you build the habits that lead to a long-term lifestyle change so you can perform where you play.
Want to learn more or join the program? Click below.
Learn More